I will dedicate one blog post to this material study, all the feedback that I receive and implement will be added to this post to keep all the progress on this material in one place.
My first material study of the year, Terre Ossidate, I came across this material(and some of it's variations) on Pinterest and was immediately drawn to it.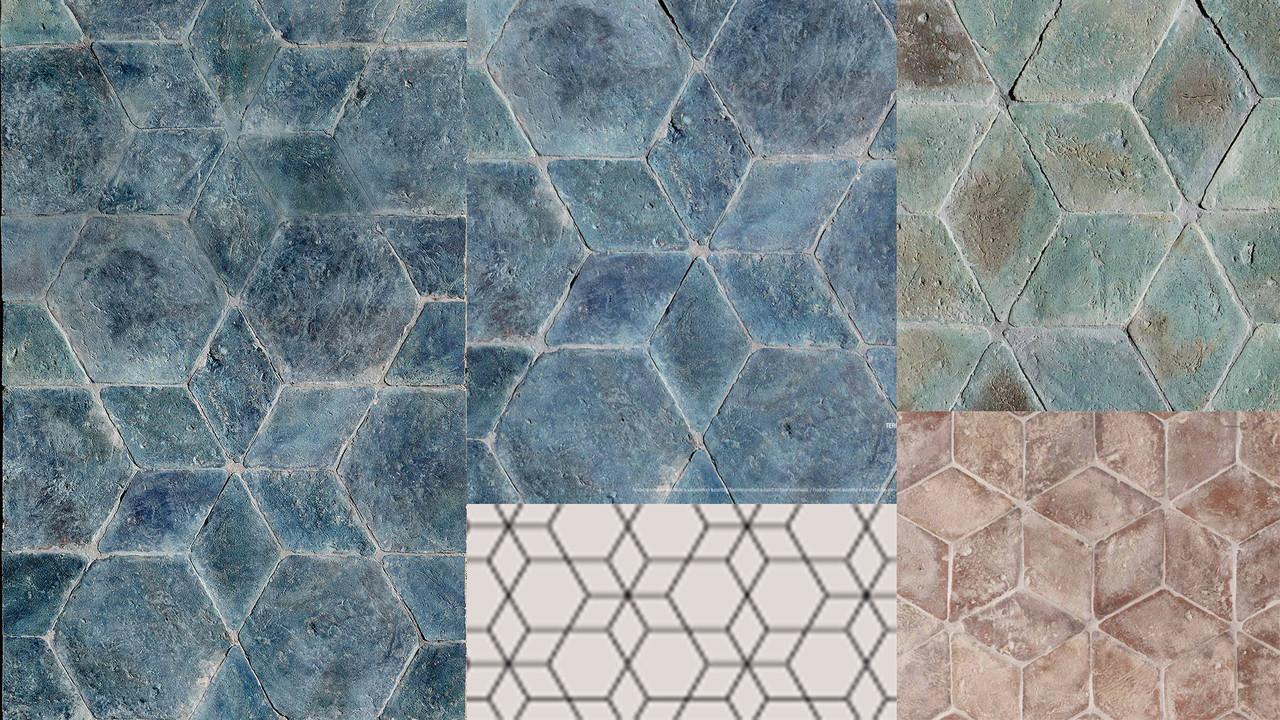 I started of with some research for this material and found the manufacturer's website, which explains the way the tiles are made and what materials were used in the process. This is really handy to know and will make it a lot easier to determine what kind of wear and tear the material can contain.



Focus more on micro surface detail and the separation of the different frequencies of detail, I feel that I can still improve a ton in this aspect.
Albedo, I want to improve in Albedo creation, I still struggle a bit with finding an Albedo with nice variation without it becoming too noisy.

Elements
Pattern of the clay tiles
Mortar
Mortar on top of the tiles
Dirt
Macro detail
Edge Chipping
Rough Surface noise
Tilting of the tiles
Meso detail
Pocks
Vertical scratch/cuts
Micro detail
Smaller Pocks
Subtle surface noise(can only be seen up close)
Thin scratches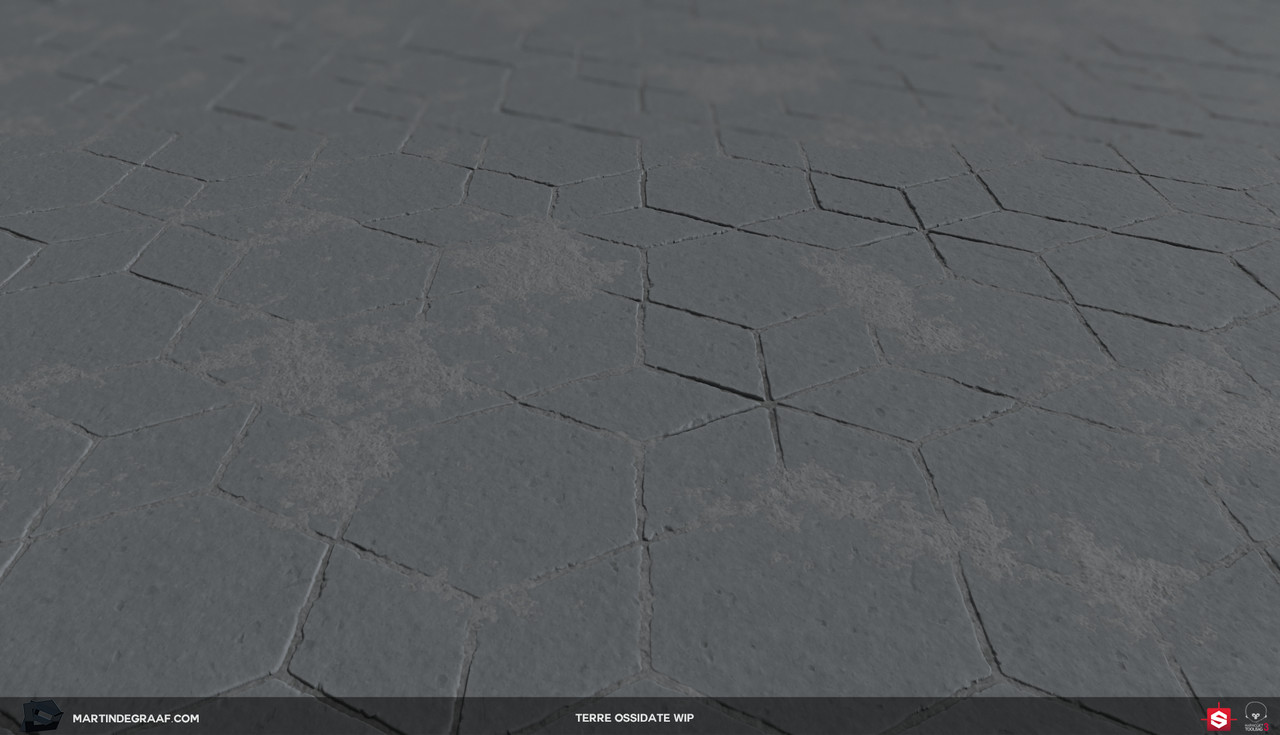 WIP #1: Made the pattern and did most of the surface detail of the tiles and mortar. Will start on the Roughness and Albedo next(current Albedo is just to show a clear separation between the tiles and mortar, same goes for the Roughness).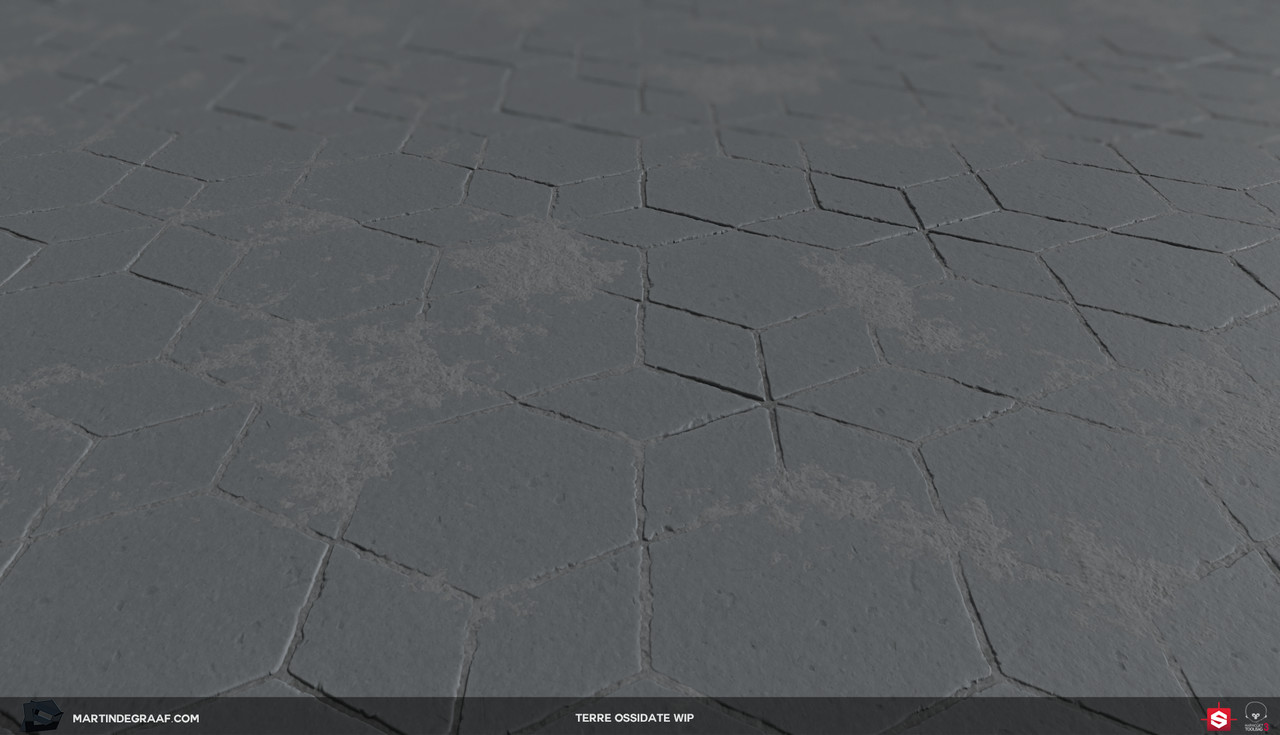 WIP #2: Worked on the first Roughness pass, I will come back to this while doing the Albedo. Tweaked some of the surface noise on top of the tiles and made it a bit more subtle.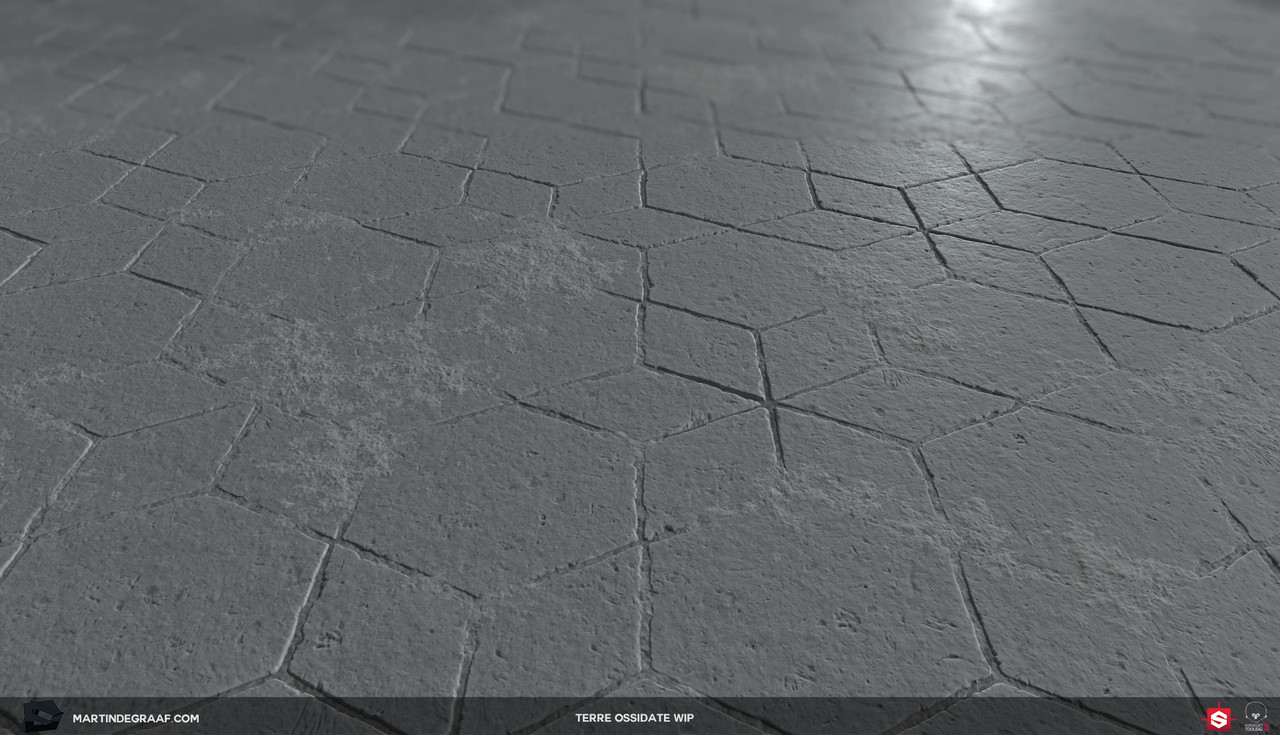 WIP #3: Added more surface detail to the tiles. I overhauled the lighting in Toolbag to show the detail and Roughness better.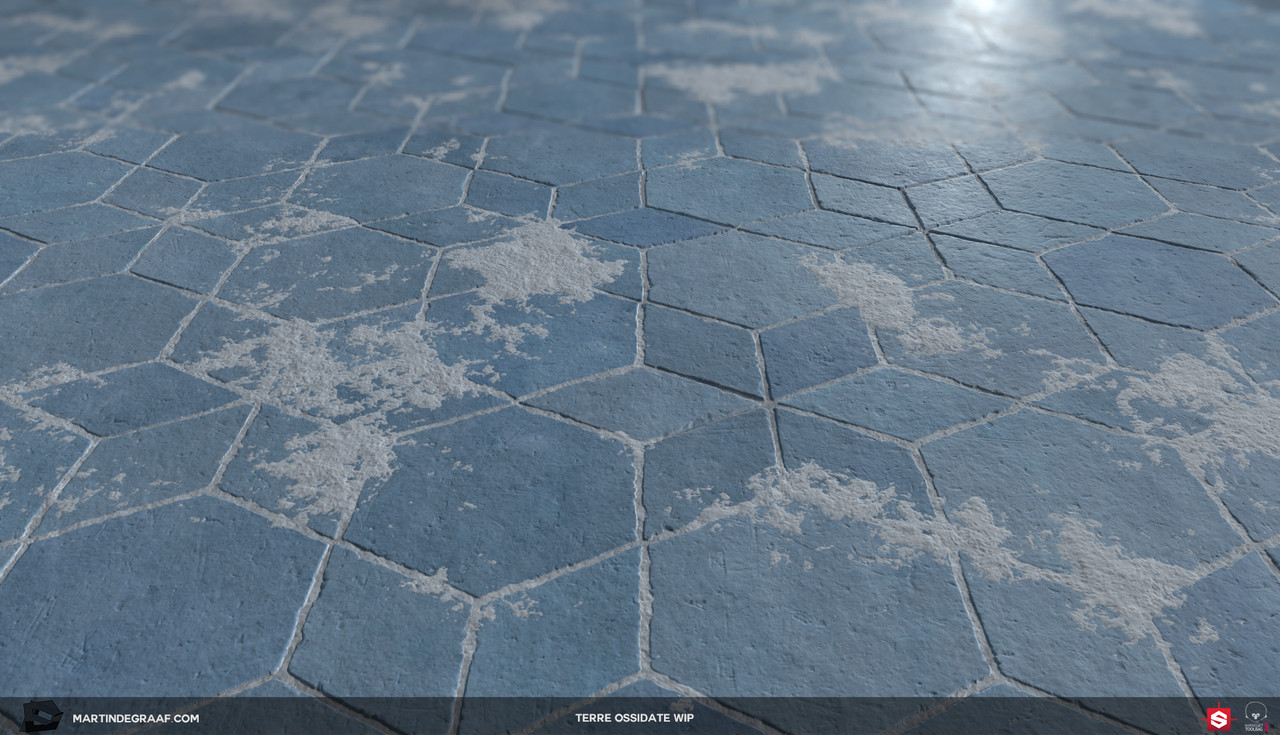 WIP #4: Added some surface detail after feedback. First pass on Albedo, gonna do a final pass and wrap this one up.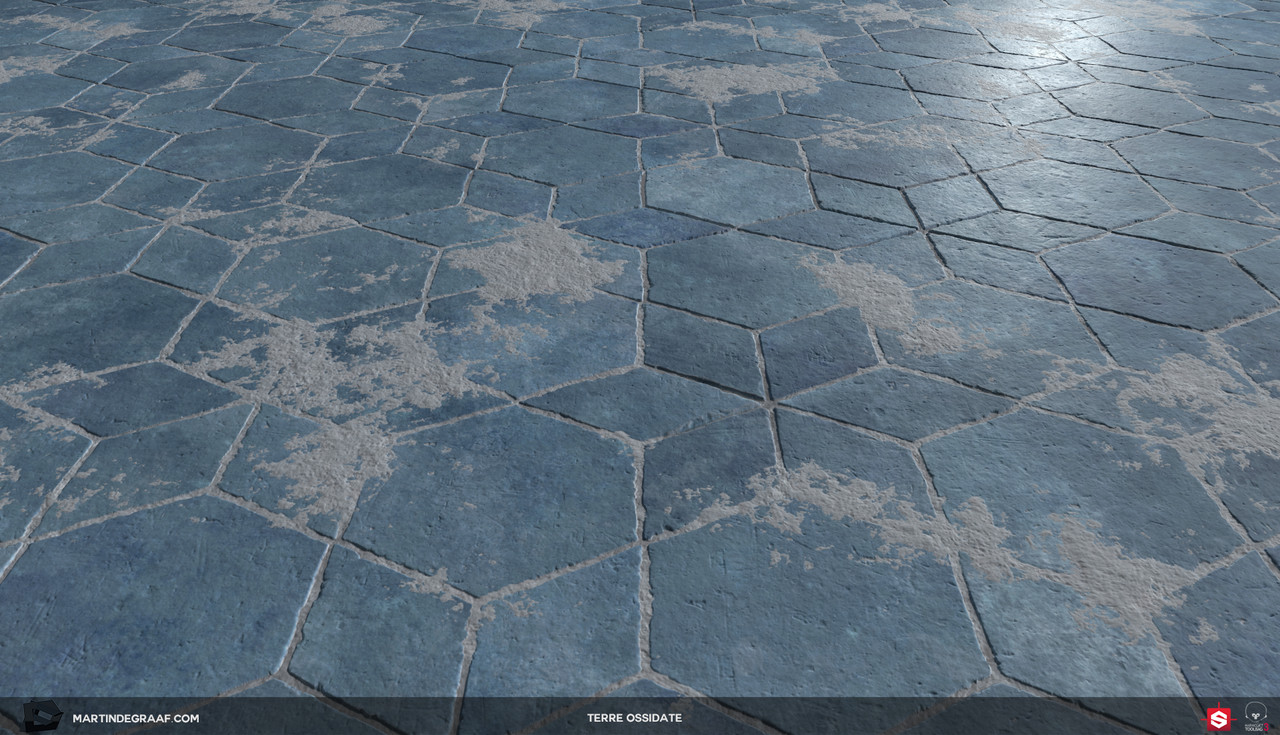 Final: Finished up the Albedo and published the project. https://www.artstation.com/artwork/rVkJJ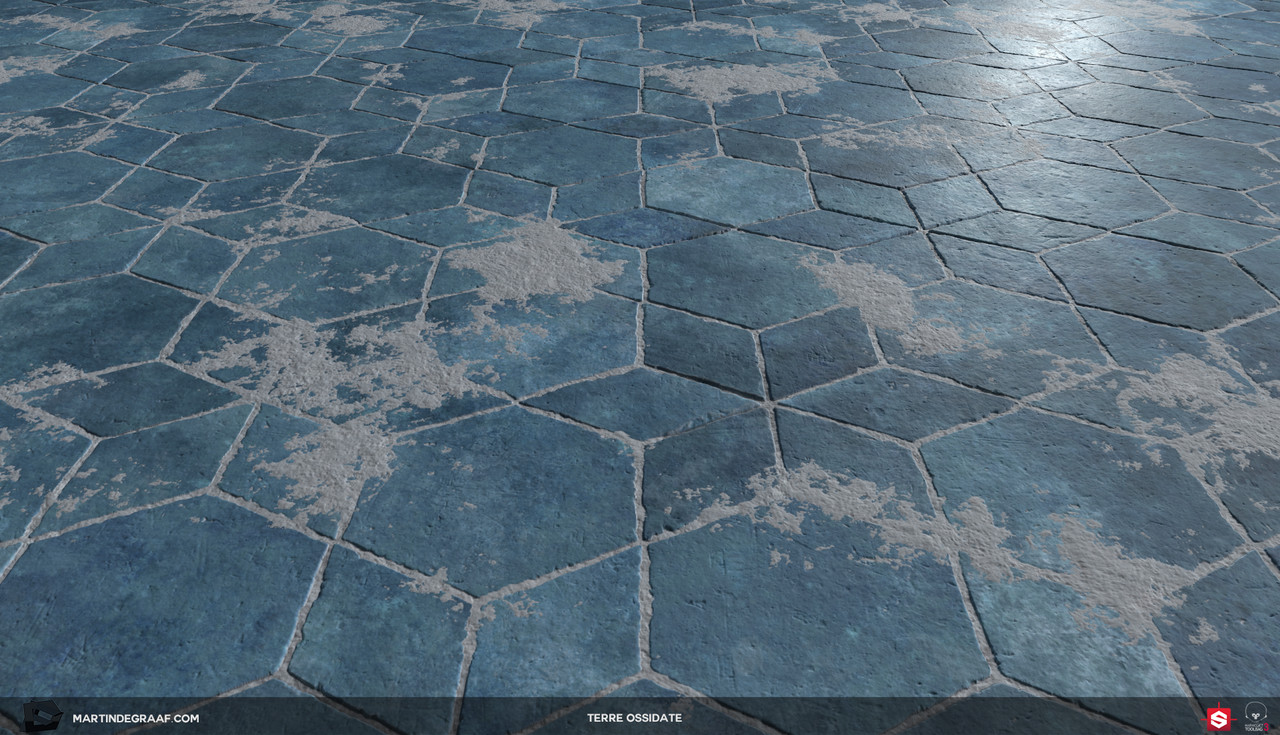 Final(Edit): I received some feedback after publishing the project that the colors could be more deep and saturated to get closer to the ref, so I adjusted that.