Intro | Week 1 | Week 2 | Week 3 | Week 4 | Week 5
The Club Discord community are hosting a material challenge throughout the month May called Mayterials.
 I've decided to jump in on this and will document my contributions here on my blog.
The prompt for the for the 1st of May was Nature.
For this prompt I went with clovers. The goal that I set for this one was to get minimal visible clipping when layering the clovers.
Made with Substance Designer, rendered in Marmoset Toolbag 3.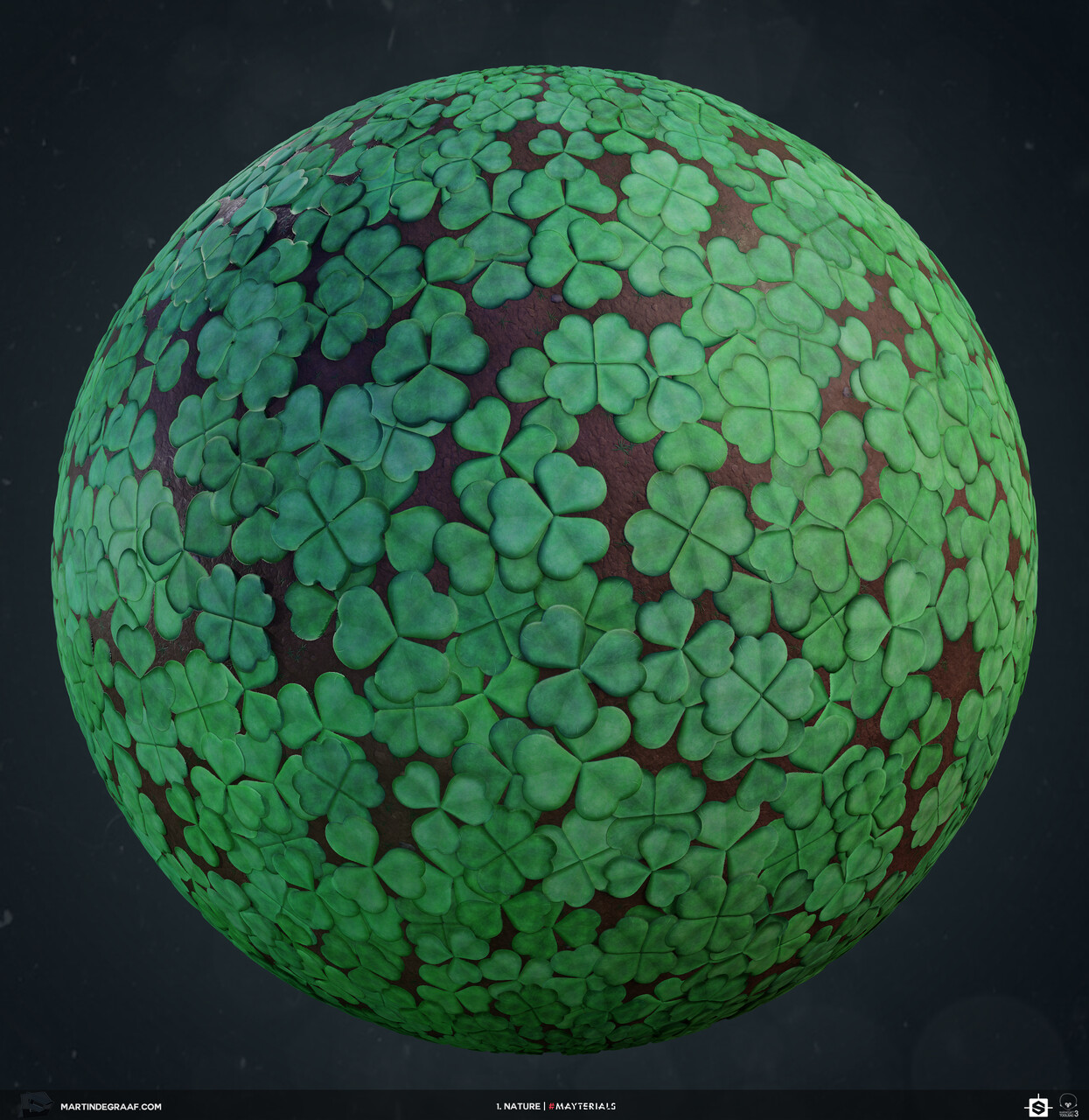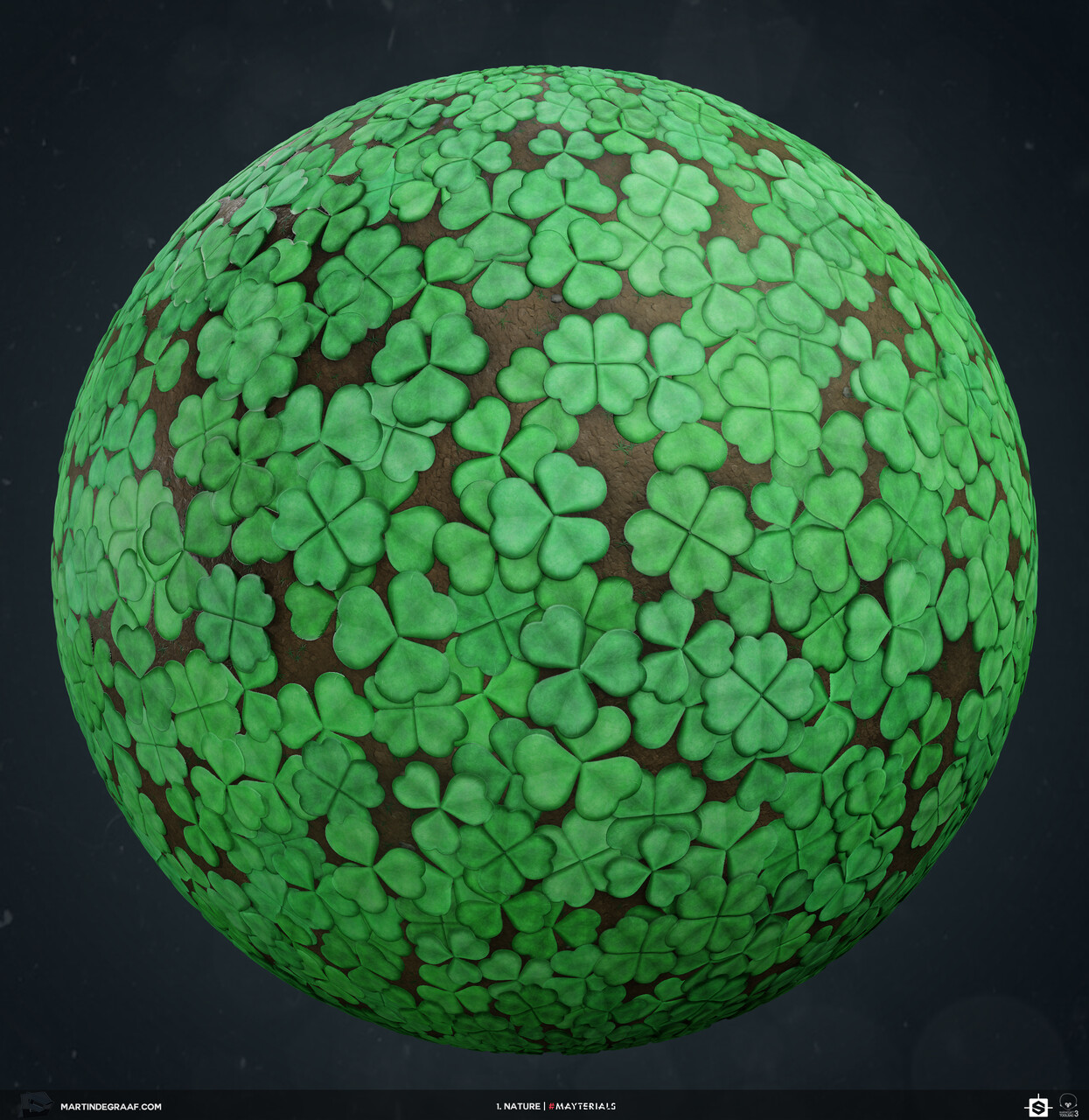 - Martin