Last week we launched "The Empire Command", a collaborative resource library build up together with The DiNusty Empire Discord community.
The DiNusty Empire for those who do not know is an art community that focuses on learning and improving together, from hobbyist to senior artist, it is the place for all to hone their skills and help each other reach their goals.
Early last year, a Scrapbox was set up that would contain all the resources posted on the Discord server that were useful to someone. I liked the idea of it a lot so I offered to help out managing it and keeping it up to date with all that got shared in an organized manner.
However we did face some challenges ever since we started using this platform. It was not the right platform for what we were using it for, we looked for alternatives, until in December of last year we stumbled upon this app called Notion.
We explored the possibilities and were sold quickly, this would become what Scrapbox lacked and more.. this would become..
The Empire Command!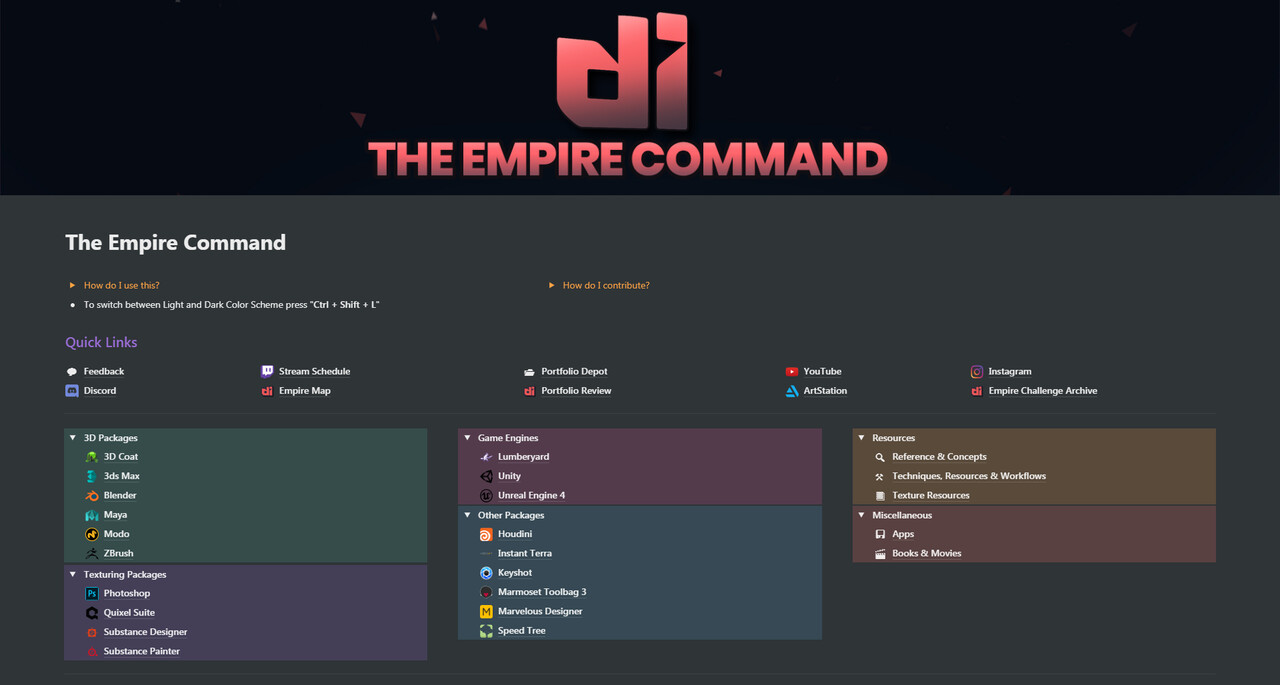 The Empire Command is a collaborative resource library for everything 3D / game art. Everything that has been shared and proven useful to members of our community has been gathered and organized here on all kinds of topics. From tutorials about individual software packages and custom downloadable content to breakdowns of specific techniques, workflows and more.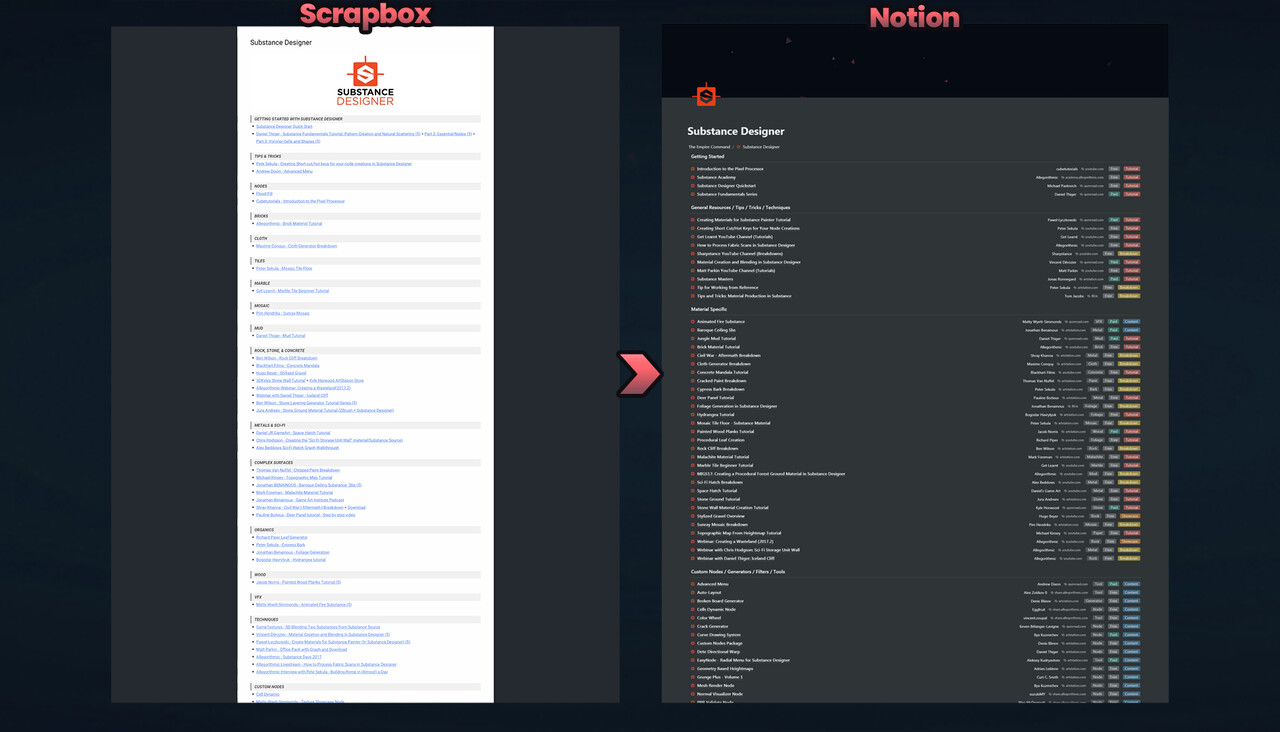 Comparison between Scrapbox and Notion. We're now able to add tags to the resources and make the formatting more clear and searchable than before. The process of adding resources has been improved as well, people can now submit resources through a form that we can import straight into Notion.
If you're interested in checking out the community or the resource library then you can do this through the links below.
The library will keep growing and any feedback to improve it is greatly appreciated. This can be done through the feedback page on The Empire Command or through any of my social channels.
That's it for this time, hope to see you in The Empire soon!
- Martin