The blogs feature is here! I've been looking forward to this feature for a long time, congratulations ArtStation on the release!

What to expect from me with the release of blogs
I'll be sharing more work in progress stuff of my projects, both to receive feedback and to show my process.
More breakdowns and how-to's! I'll just add them here if I find something cool to share or if it's requested.
I'll also use blogs to store away my older work that's not up to par with my current quality of work.
Recap of 2017 
2017 has been a good year for me.
It started of with me getting my Bachelor degree.  
I wanted to take my time this year to completely remake my portfolio, weed out all the work I did as a student and learn a bunch of software and skills along the way.
Early in the year I came across DiNusty's Empire Discord server, a community that would boost my skills and work a ton throughout the year. The community is very welcoming and supportive, with people ranging from students all the way to senior gamedevs. I've received tons of great feedback on the stream of Jeremy Estrellado as well as the members of the Discord community which made me rethink and adjust my work to push it a bit further every time.
I wanted to get better with a realtime engine(been doing a lot of prerender work before this) so I decided to make an environment in UE4. This project has helped me to get more experience in working in the engine and other tools like Substance Designer and Painter. 
The Graveyard: https://www.artstation.com/artwork/0myNK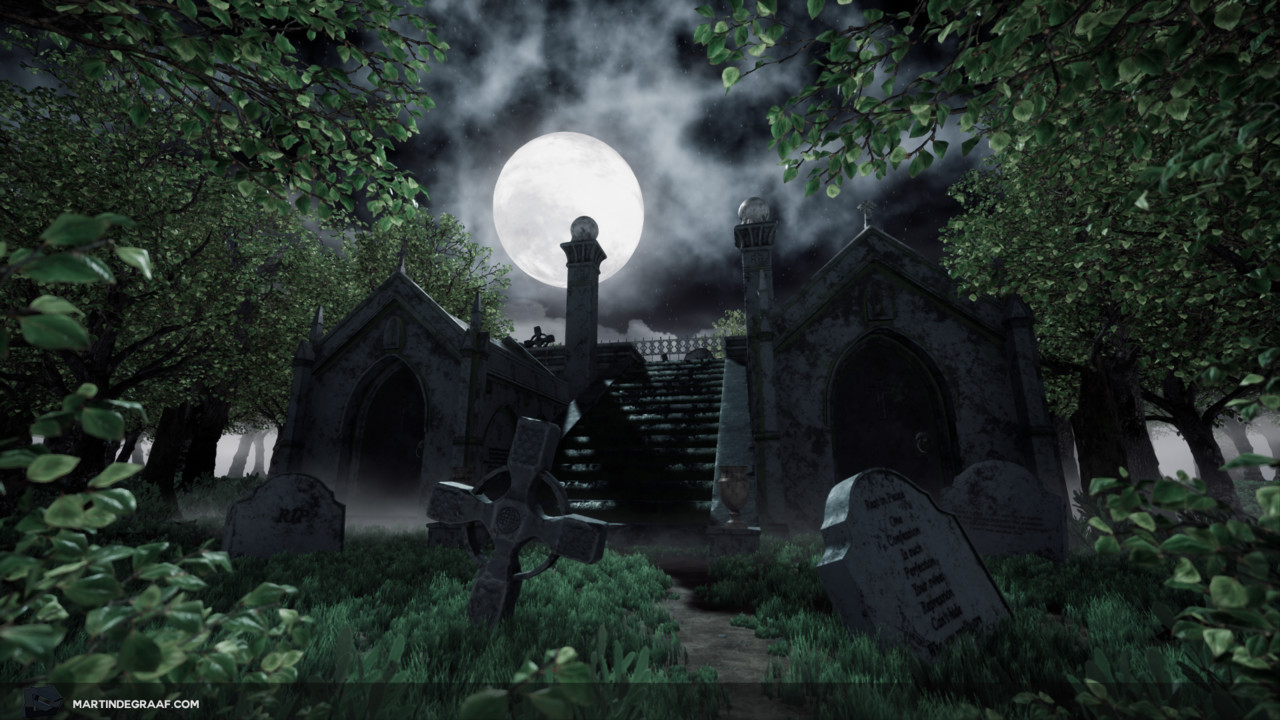 I wanted to get more serious with Substance Designer and started participating in the Polycount Substance Challenges, doing these challenges improved my skills in Substance Designer, Marmoset Toolbag and presentation of my work  quite a bit and I met some great people along the way. So thanks a lot to Kyle Horwood for hosting these!
One of the Substance Challenges' theme's was "Round Ornaments". I found this one really interesting and I went with a gothic churchwindow. I got a lot of positive feedback from it and questions on how I made it, so I decided to make a Pdf breakdown of it. Which ended up being a great success, it got featured in places like 80 Level and the Polycount Monthly Recap and I received a ton of positive response.
Substance Challenge - Round Ornaments: https://www.artstation.com/artwork/NmWGg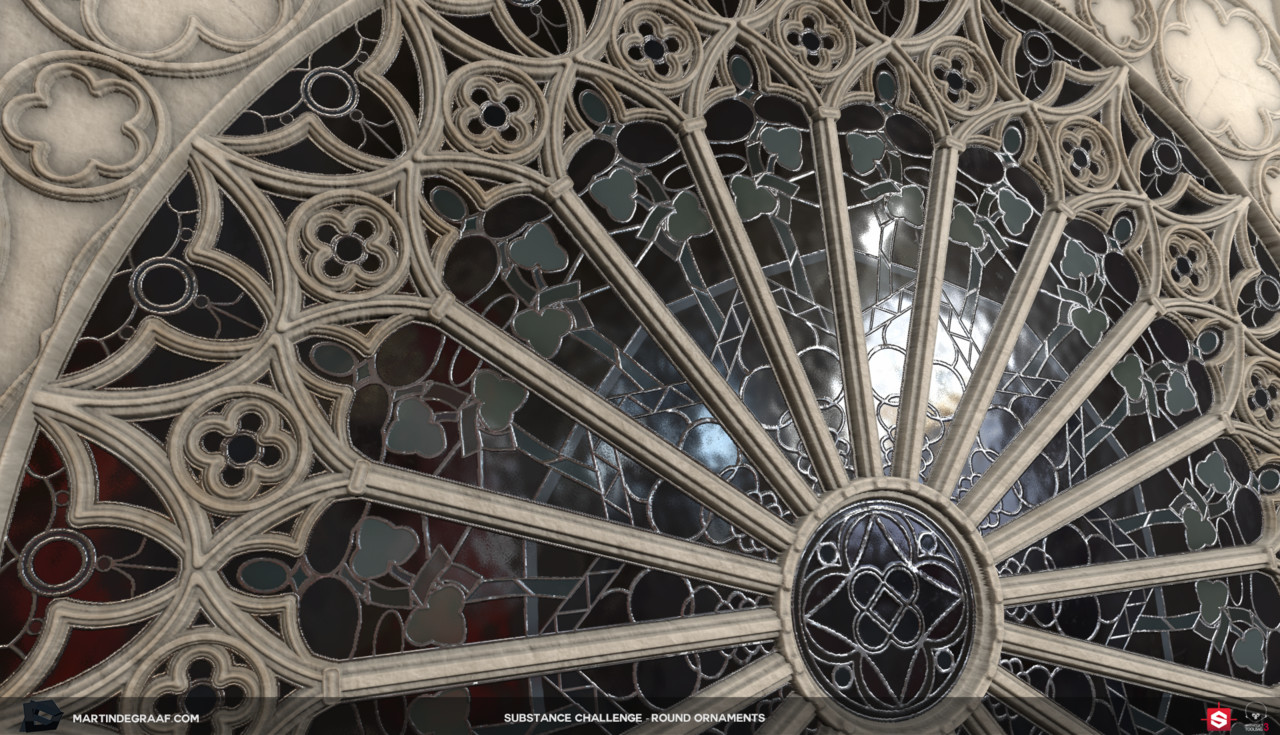 I made the move from The Netherlands to Portugal to live here and gather inspiration as well for future projects. Lots of reference has been shot up till now, it's a great place to get inspiration from.
In October Allegorithmic released the Materialize contest which I decided to enter. It was great seeing all the entries made for the contest, it was a lot of fun to replicate some of the materials and a great learning experience!
Materialize Contest - Hemsworth Leather: https://www.artstation.com/artwork/RrPoE
What's to come in 2018
I'll be starting off 2018 by doing several material studies, I want to get more familiar with materials like mud, rocks and foliage. 
I'm gonna take another try at some of my older work, update and improve it.
A big part of materials is lighting, so I want to do some lighting studies to increase my skills in this area.
I'll most likely be joining some community challenges again when they arise.
- Martin